VIZ Media
da Pokémon Central Wiki, l'enciclopedia Pokémon in italiano.

VIZ Media, LLC (conosciuta in passato col nome di Viz Communications, Inc. e Viz Comics) è una società di anime a manga fondata nel 1986. VIZ Media ha sede a San Francisco, CA ed è posseduta da Shogakukan e Sheushia. VIZ Media pubblica anime, manga e altri elementi del franchise Pokémon negli Stati Uniti, Canada, Regno Unito, Irlanda e Sud Africa.
Formato di pubblicazione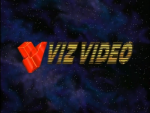 Inizialmente VIZ Media pubblica i suoi manga con la lettura da sinistra verso destra. I titoli Pokémon pubblicati in questo modo sono Electric Tale of Pikachu, Il magico viaggio dei Pokémon, la prima edizione di Pokémon Adventures e The Best of Pokémon Adventures.
Dopo la pubblicazione di queste serie, VIZ Media decise di pubblicare i manga con la lettura originale, destro verso sinistra. Pertanto, iniziando con Pokémon Mystery Dungeon: Ginji's Rescue Team tutti i manga Pokémon sono stati pubblicati con la lettura originale.
Pubblicazioni mensili
Nei loro primi anni, VIZ Media pubblicava abitualmente i manga in stile americano raccogliendoli in pubblicazioni mensili prima di unirli in volumi. Queste pubblicazioni contenevano spesso lettere e disegni dei fan come contenuti aggiuntivi. The Electric Tale of Pikachu, Pokémon Adventures e Il magico viaggio dei Pokémon sono stati pubblicati in questo modo.
Nel momento in cui VIZ Media preferì il formato in volumi da collezione come formato per i manga e megazine dei manga (come Shonen Jump e Yen Plus) VIZ Media conobbe una notevole diffusione in Nord America e non vennero più fatte pubblicazioni mensili o manga in stile americano.
Titoli Pokémon pubblicati da VIZ Media
Manga Pokémon
Anime Pokémon
Altri libri Pokémon
Cancellati
Arceus and the Jewel of Life - questo adattamento Ani-Manga del dodicesimo film Pokémon è stato consigliato sul sito di VIZ Media per un breve periodo come prossima uscita, includendo alcune informazioni come l'ISBN. Tuttavia, l'annuncio è stato rimosso poco dopo dal sito e il libro è stato cancellato.
Collegamenti esterni