Chuang Yi
da Pokémon Central Wiki, l'enciclopedia Pokémon in italiano.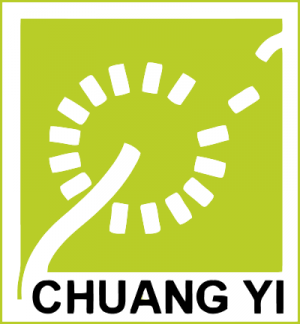 Chuang Yi è stata una famosa casa editrice di Singapore licenziata per la distribuzione di vari manga Pokémon in inglese. Fondata nel 1990, Chuang Yi distribuisce i suoi titoli in Singapore, Malaysia, India, Filippine, Indonesia e Thailandia. Chuang Yi distribuisce la propria merce in Australia e Nuova Zelanda attraverso Madman Entertainment. Agli inizi del 2014, la società ha concluso la liquidazione volontaria, finendo così la pubblicazione dei manga.
Chuang Yi era conosciuta per la pubblicazione di Pokémon Adventures, che ha continuato nonostante VIZ Media abbia cessato la pubblicazione dopo la prima edizione del manga. Chuang Yi inoltre, traduce altri manga che non sono mai stati tradotti da VIZ, come Pokémon Pocket Monsters e Pokémon Gold & Silver: The Golden Boys.
Formato di pubblicazione
Molti dei vecchi titoli di Chuang Yi furono pubblicati con la lettura da sinistra verso destra. I titoli che subirono questo trattamento includono The Electric Tale of Pikachu, Pokémon Adventures e Il magico viaggio dei Pokémon. I nuovi titoli, come Pokémon Gold & Silver: The Golden Boys e Phantom Thief Pokémon 7 sono stati pubblicati col formato originale da destra verso sinistra mantenendo la lettura originale giapponese.
Titoli Pokémon pubblicati da Chuang Yi
Collegamenti esterni